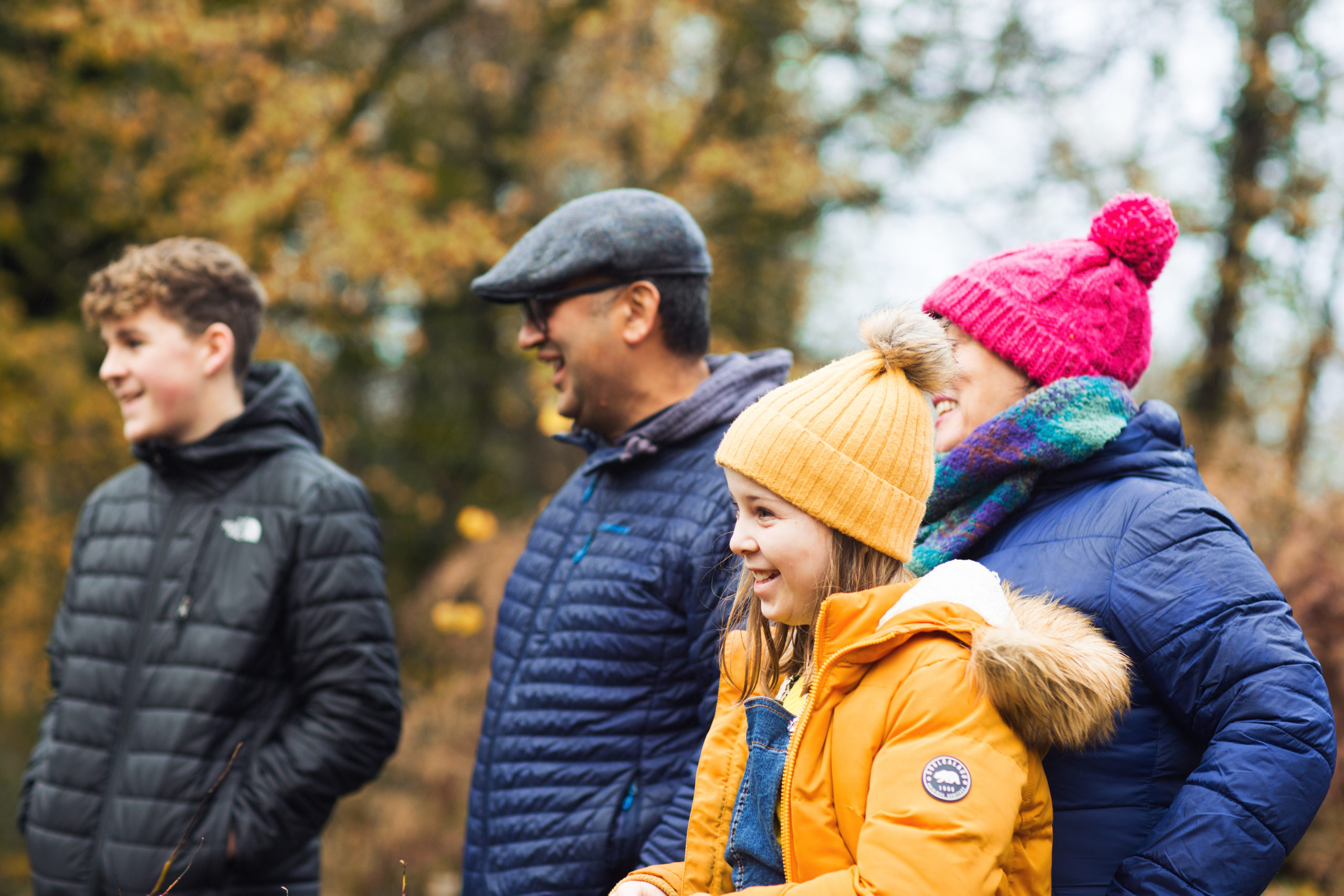 Husband and wife Laura and Craig have been fostering for more than 20 years, bringing happiness to a whole host of children in the Newport area.
the foster family
Laura and Craig have 2 sons of their own. But, after their youngest went off to college, they felt there was more parenting left in them to give to children that needed it.
"We're lucky enough to have two sons of our own. When our youngest went to college, we still had plenty of life in us and more time on our hands."
After plenty of consideration and advice from the Foster Wales Newport team, they took their first plunge into foster care.
"We've been fostering for over 20 years now and have fostered 15 children since then. Some have stayed with us for the short term and some have stayed longer."
"everything they do is in the best interest of the child"
It's about community. It's about working together to get the best for these children. That stuff sticks and makes a huge difference to people's lives.
"One thing that stood out to us about our local authority team is that everything they do is in the best interest of the child. They're not doing any of it to make a profit. They make sure to match the right carer with the right child."
"every child that has come to us has had a different story"
There's no guarantee there won't be challenges. What is certain however, is that you will never face them alone. We will always be here to help.
"Every child who has come to us has had a different story. We're giving them some sort of normality and security at a time when they need it the most."
"We've helped them move from primary school into secondary school and get ready for the future. You know, teaching them social skills and helping them to understand boundaries – these are all basic skills that they haven't experienced before."
want to start your own fostering journey?
If this story of inspiration, love and community makes you think you could do the same, then you're probably right! For information on how to get started, talk to us.
want to learn more?
Find out more about fostering and what it could mean for you.
Our fostering success stories are based on the real-life experiences of Local Authority Foster Carers in Wales. To protect their privacy, and the privacy of the children and young people to whom they provide care, love and support, all the names have been changed and actors have stepped in to help us tell their amazing stories.