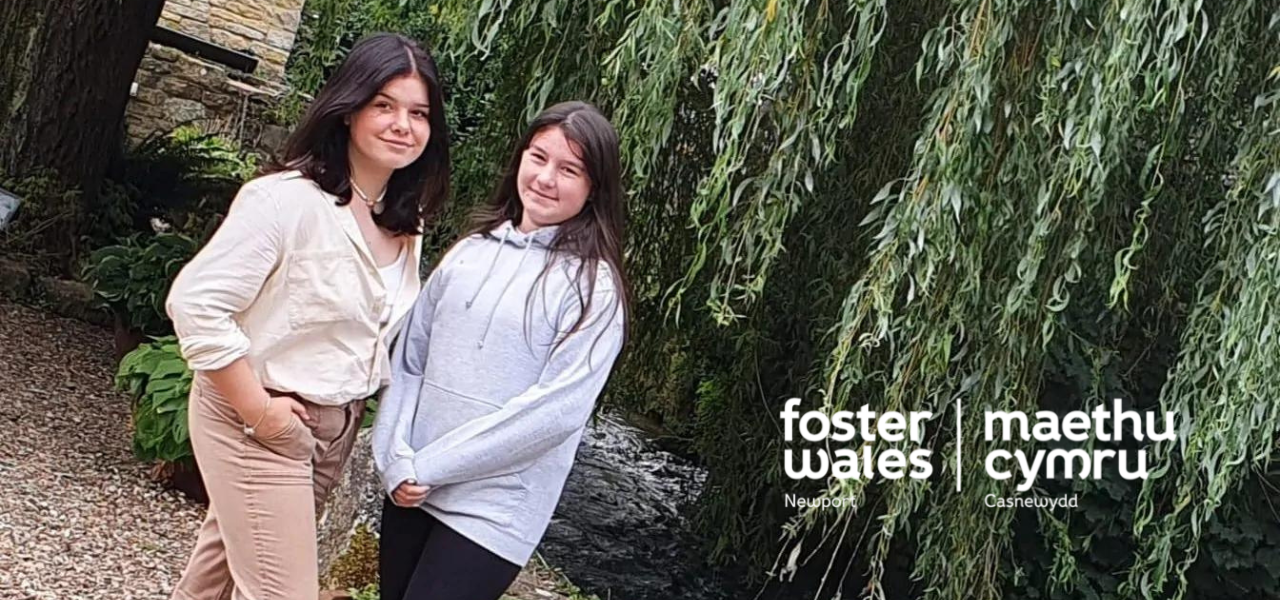 How will fostering affect my family?
Daughters of foster carers, Hannah and Lucy share their story
Many people who consider fostering worry about how it will affect their family. Will their children resent sharing their home? Or will they feel left out or somehow inadequate? And of course, it's right that parents should consider these things because, after all, birth children are just as much a part of the foster care team as their parents.
So at Foster Wales Newport we believe that becoming a foster parent is a choice you make with your loved ones. It's about growing your family unit by accepting children into your home. Supporting them. Caring for them. Your family are involved at every step and offer this support and care too.
Because fostering is about connection and community. It's not something you do on your own – you're in it together, and we'll be with you every step of the way. The support, training and rewards we offer in return are extended to every member of your household.
So we asked Hannah, aged 12 and Lucy, aged 15, daughters of Newport foster carers, to share their experiences of being part of a foster family.


How do YOU feel about being part of a family that fosters?
"I feel like it is something we should be proud of. It is a special and caring thing we do as a family."
Lucy
"Good because I get to meet new people and it's a new experience".
Hannah
Can you tell us things that are good about being a foster family?
"It is very rewarding and you are helping lots of people; foster children, parents or previous carers and social services. You have chosen to take a child into your home regardless of who they are."
Lucy
"I get to help people and its really fun"
Hannah
Can you share any of the more difficult things about being a fostering family?
"It takes a lot of getting used to, especially when you haven't done it before and at times it can be difficult." Hannah added "The house can get really loud and that can be stressful at times."
Lucy
Have you any ideas that could help make the hard things feel better?
"Learning what the child needs/wants and how they behave. This can help when dealing with them in a difficult time."
Lucy
Do you feel you are included in discussions about children coming to live with you and your family?
"Yes definitely, foster families must work together and my parents understood that, hence why they include my sister and I in the discussions about the child looked after."
Lucy
If there anything you would like to say to someone considering fostering?
"I think that fostering has improved a lot of things relating to myself and my family. It has brought us all together and given us a better outlook on life as a whole. I think it is a great opportunity for ourselves, as well as helping others".
Lucy