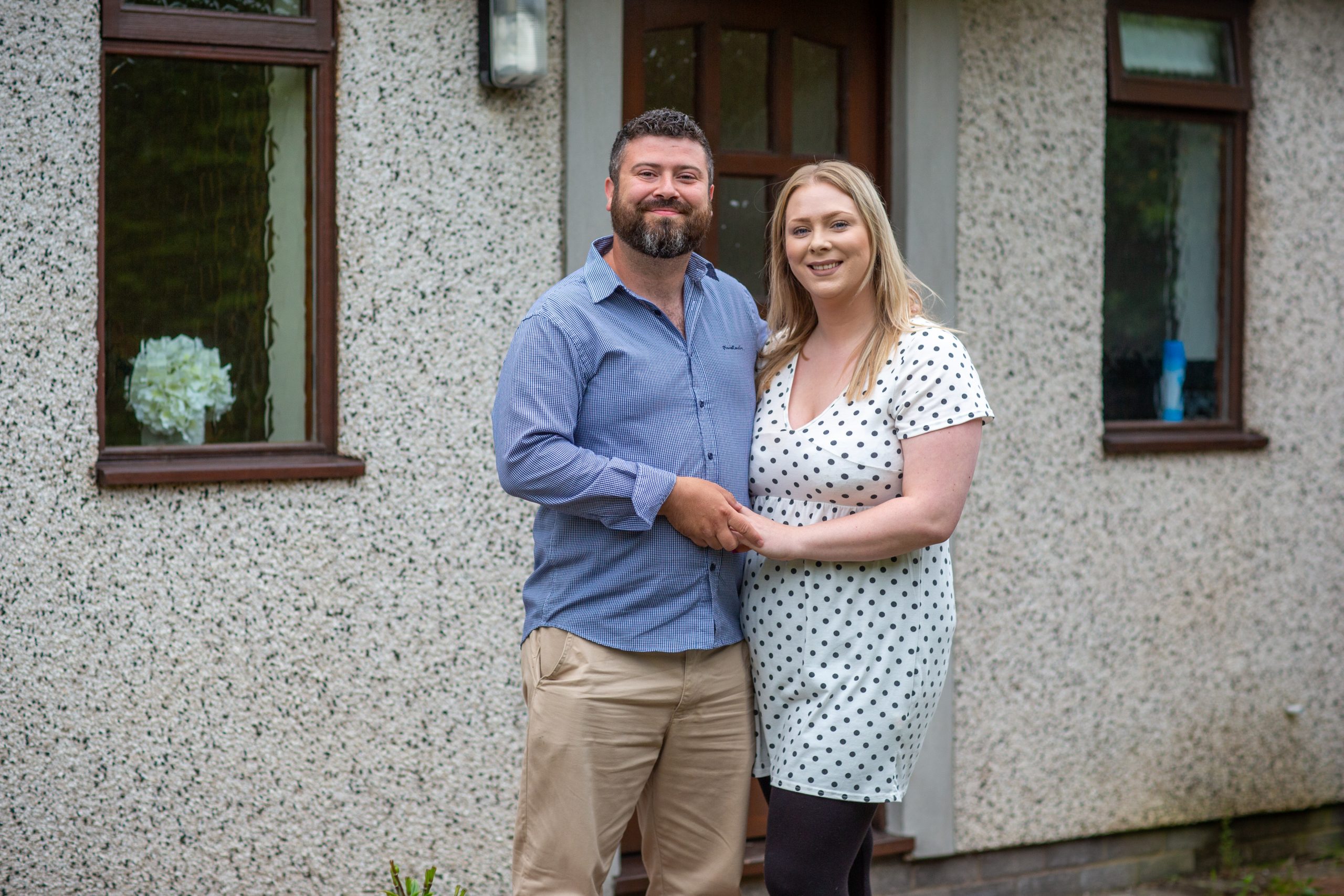 Darren and Rhia have been talking about fostering for years as one of the things they wanted to do one day.
"We have been going through our challenges having children of our own, so we figured let's change the order we envisioned life going in."
The covid-19 pandemic and lockdown made them re-evaluate their lives and realise that something was missing.
"We decided we were not getting any younger, and it was now or never, before we got overly set in our ways and lost the chance.

We felt we had a lot of love to give and would be suited to it."
Before fostering Rhia worked in education, so "she had a natural talent to create a fun rapport with children." She decided to leave her job and commit her life to full-time fostering.
the big decision
Darren and Rhia felt that the support from families on both sides helped make the decision easier.
"With the extended support of our family, we felt we could offer a safe and loving home to children who may not have had as fortunate a start in life as what we had."
"It also helped that our close friends started fostering a year before, so we had a good idea of what it entailed and how the process worked, which certainly clarified it all."
making a difference
To Darren and Rhia fostering was about making a difference, opening their doors and themselves to help a child who needs it.
"It still overwhelms us to think of what those children have been through, circumstances aside, they have been taken from all of the people they know and love and placed with total strangers. So we have to appreciate the tremendous change they have been through and continue to go through."

"We try to give them that stable, safe and fun start to life they more than deserve."
"what have you got to lose?"
It's about community and people who support you in your fostering journey. There are many myths about fostering that can make you hesitate to take this first step.
"We have found the fostering network to be extremely supportive and approachable, so reach out and dispel any reservations you may have."
"No two placements are the same, and the more you speak to people who have experienced fostering and experts, the more rounded your view is."
"If you want to dip your toes, there is always the option of starting as a short breaks (respite) foster carer to see if it is for you."
"Speak to other foster carers and all of your friends and family to affirm and reinforce your ambitions."
want to start your own fostering journey?
If this story of inspiration, love and community makes you think you could do the same, then you're probably right! For information on how to get started, talk to us.
Our fostering success stories are based on the real-life experiences of Local Authority Foster Carers in Wales. To protect their privacy, and the privacy of the children and young people to whom they provide care, love, and support, actors have stepped in to help us picture the amazing stories.