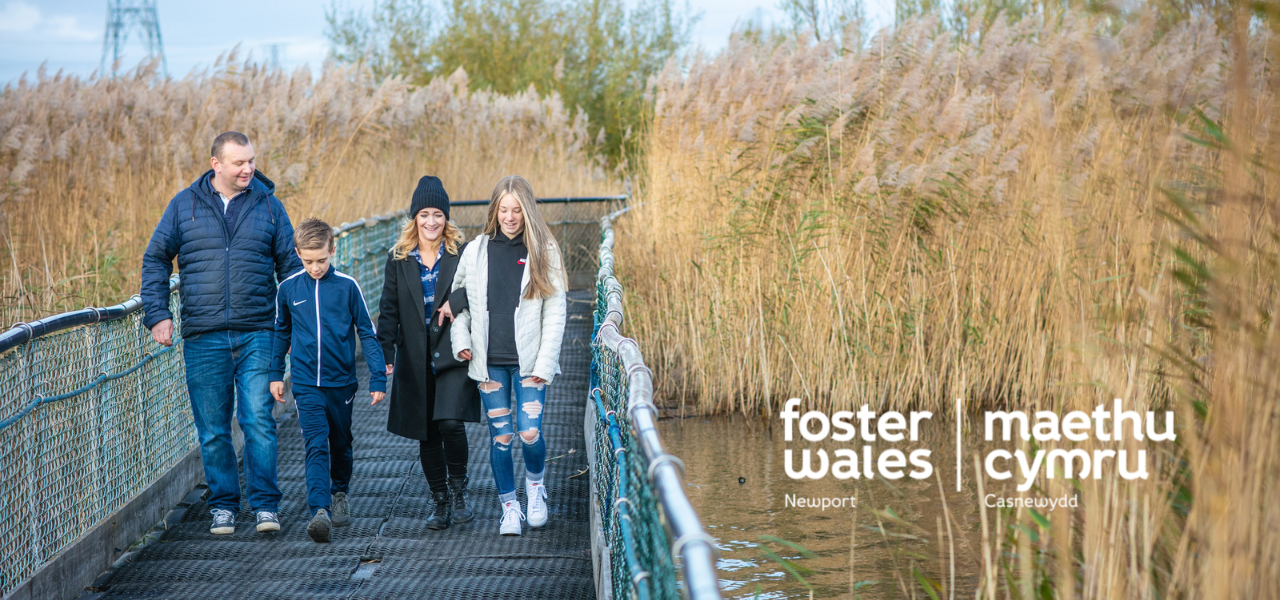 The fostering journey at Foster Wales Newport is so rewarding. It allows you to have a positive impact on a child or young persons' life.
When you foster with Foster Wales Newport, we'll become your local support network. Offering you and the child in your care all the help you need. So wherever your fostering journey takes you, our team is with you every step of the way.
So, who better to talk about the journey of fostering, than our very own Newport foster carer. She has kindly shared her story with us.
The fostering journey
The first step
The journey began with a simple enquiry phone call; little did I realise the journey this one action would take me on. Although I had thought of fostering for many years I have no idea what pushed me to make the call that day, but I'm glad I did. I wondered what on earth I had to bring to the table. I was a mum of one amazing young lady who had never brought me any trouble. How would I cope with an unruly young person in my home?
The assessment
Through the process of assessment, I was carried off on a journey of self-discovery.
I learnt more about who I was and where I had been in those hours talking to my Social Worker, than I had in all my adult years combined. I learnt that my life had actually been a rich tapestry of experience. The reason my daughter had been so easy was because I had used those life lessons to shape the mother I was. I felt I had drifted through life with relative ease. Yet as we unpacked my family history and my own experiences, I realised I had faced more trauma in my childhood and young adult years, than I had ever given myself credit for.
I chose from the start to be completely honest with the Social Worker about my life and I am surprised with how well it was received. The assessment sessions became therapy sessions and the Social Worker was amazing. They highlighted the key skills these events had brought to my life.
Being a foster carer
I have now welcomed my first young person into my home. Thanks to sessions with my Social Worker, I am confident that I have the skills to provide the right support for this amazing young person. There are traumas, deep grief and a seriously damaged self-esteem. We are working through them slowly and all I have to do is just be me.
I hold space for talking when they want to and show unconditional love for the person that they are, wounds and all. I model a healthy relationship and, just one month in, I am already starting to watch their self-worth increase. We have our challenges but I face them as they unfold and continually remind myself of how my own coping strategies were shaped by my own experiences. I wonder what has happened in this young person's life to create the behaviour I see before me. We all just want to be accepted and belong somewhere. We all have the right to be loved and have our basic needs met.
I continually strive to meet them where they are and try to meet whatever unmet need they have in that moment. As a teenager there isn't long for me to help improve the outcome for this amazing young warrior in front of me. They have been through so much. I just hope that I can help them realise how strong they are, before they move onto adulthood feeling they do not matter.